Planting Seeds in Good Soil...
Pastor Mike and Sandra have taught us for years on the importance of being a "giving-centered" people. WE LIVE TO GIVE...and WE

LOVE

TO GIVE!

Not only have they taught us, but it is evidenced daily by them, and by our church as we give MONTHLY to local Christian broadcasting ministries, battered women's ministries and other organizations, as well as global causes and missions: Haiti, Israel, and others.

We are not ashamed to say: GIVE TO US...and we will SHARE IT with the WORLD!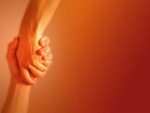 We offer a
HAND UP...

not a
HAND OUT!
Since our Church Body is greater than our four walls (we have family all over that are affiliated with our ministry who can't attend our services all the time), we offer you the opportunity to "plant your seeds" right here online.

You can give your regular tithes, a special "seed" offering, give to a specific ministry of the church...however you desire. Just make sure to indicate where the offering needs to go on the next screen.

Remember...if you give with a free and willing heart (joyfully), then you can bank on it...God is paying attention!

May He bless you as you give...
​​
====


​​Please follow the prompts once you click on the "DONATE" button below. Thank you!!



​​​


​​If you

would rather write a check,

you may send your offering through the mail.
​Please send check to:

​Word-A-Live Church
PO Box 1477
Penn Valley, CA 95946​​​​​​